Volunteer association Zgraya
"Zgraya" is a group of volunteers who worked with the military in the East of Ukraine in 2014-2015.
We have resumed our work:
we opened a headquarters and warehouses;
help civilians;

help hospitals with medicines and equipment;

help the Armed Forces of Ukraine and the territorial defense with equipment, enginery, medicines and food.
Transfers via Paysend​
For international transfers ​
CRYPT​
To help animals
Transfers via Paysend​
4441111402770808 – Yevheniia Talinovska
Dollar: 5375418806112785
Euro: 5375419907566374
Contact us to get SWIFT details.

MoneyGram, Western Union and others are also possible on all these cards.
For international transfers ​
CRYPT​
To help animals
In one day, we meet the needs of more than 2,000 civilians, more than 1,500 militaries in territorial defense, we evacuate children and adults from active combat zones, we are engaged in the logistics of movement and delivery of goods from the western borders and across the country. We are looking for contacts of everyone who is ready to help each other. We are all one!
We have 4 separate departments that:
1. Provide humanitarian aid for the hardest-hit areas
We supply population of the most damaged areas such as Bucha, Makariv, Chernigiv, Andriivka, İvankiv and others with food, hygiene products and medication.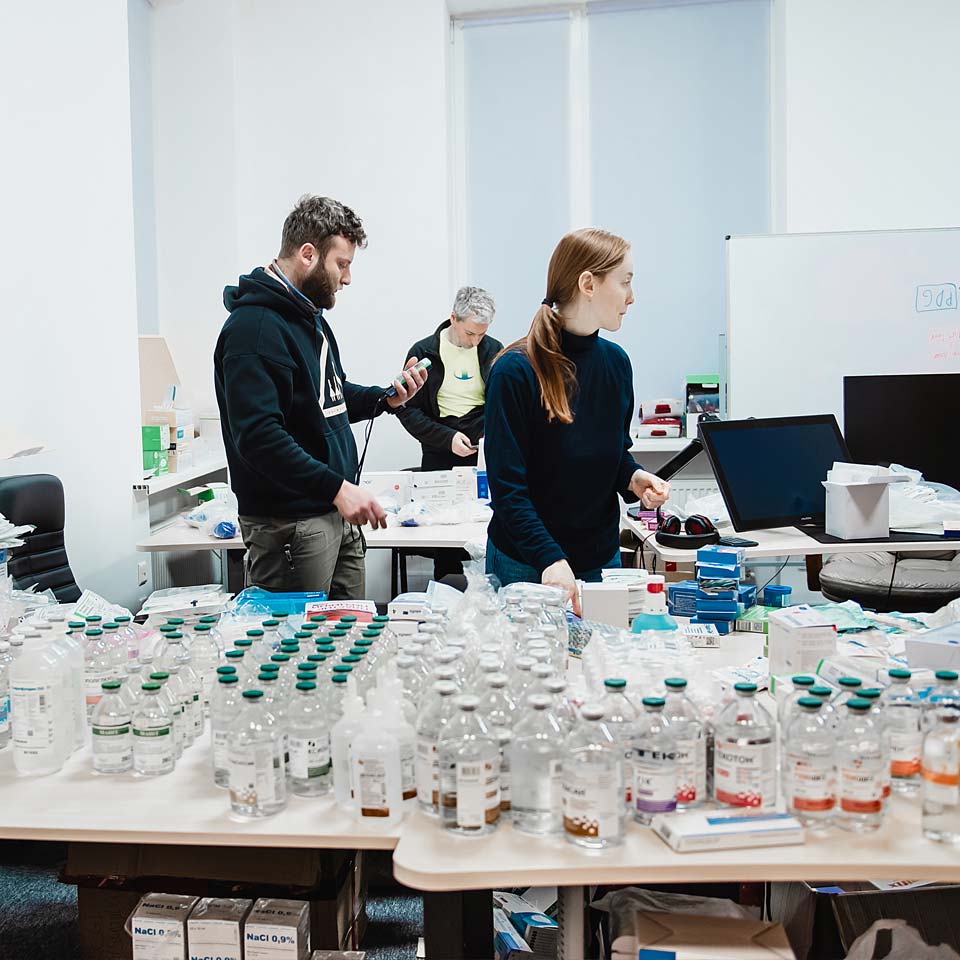 2. Help hospitals
We supply hospitals with hot meals, medications and communicate with international organizations to provide medical equipment.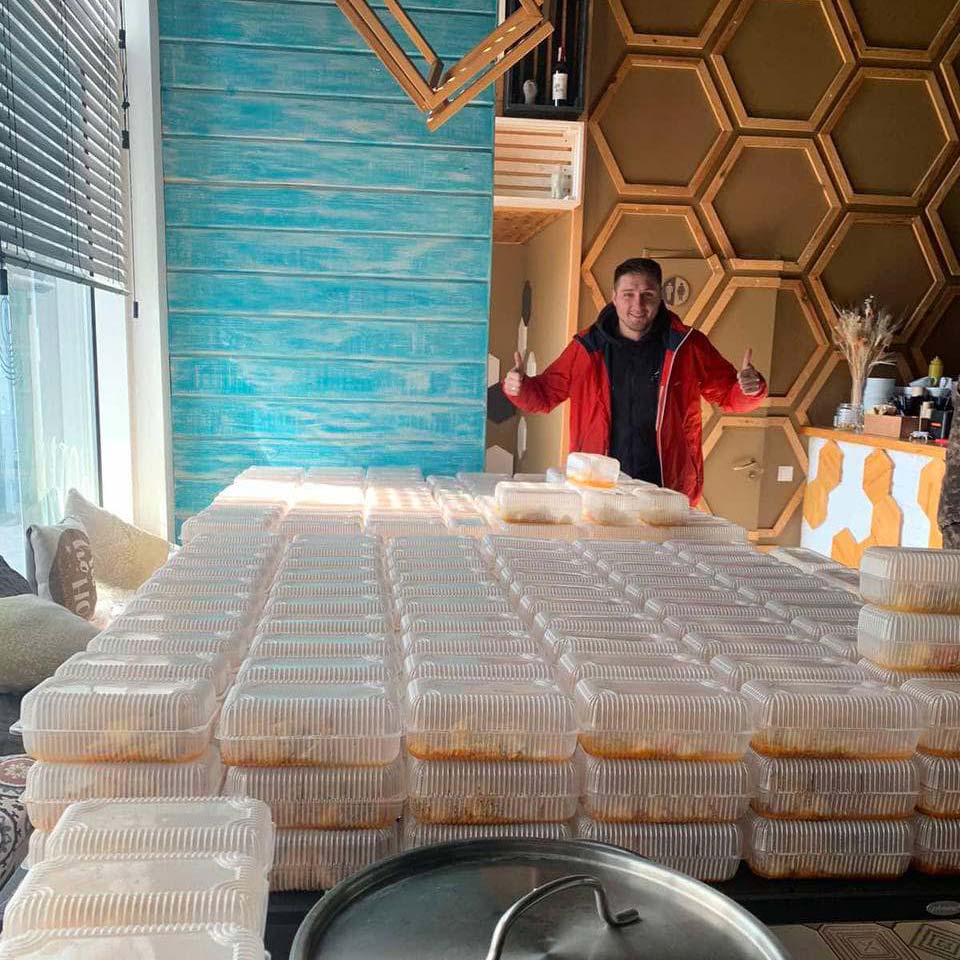 3. Help civilians
We created a network "Compassionate neighboorhood" that supplies civilians with medications, meal kits and help with transportation.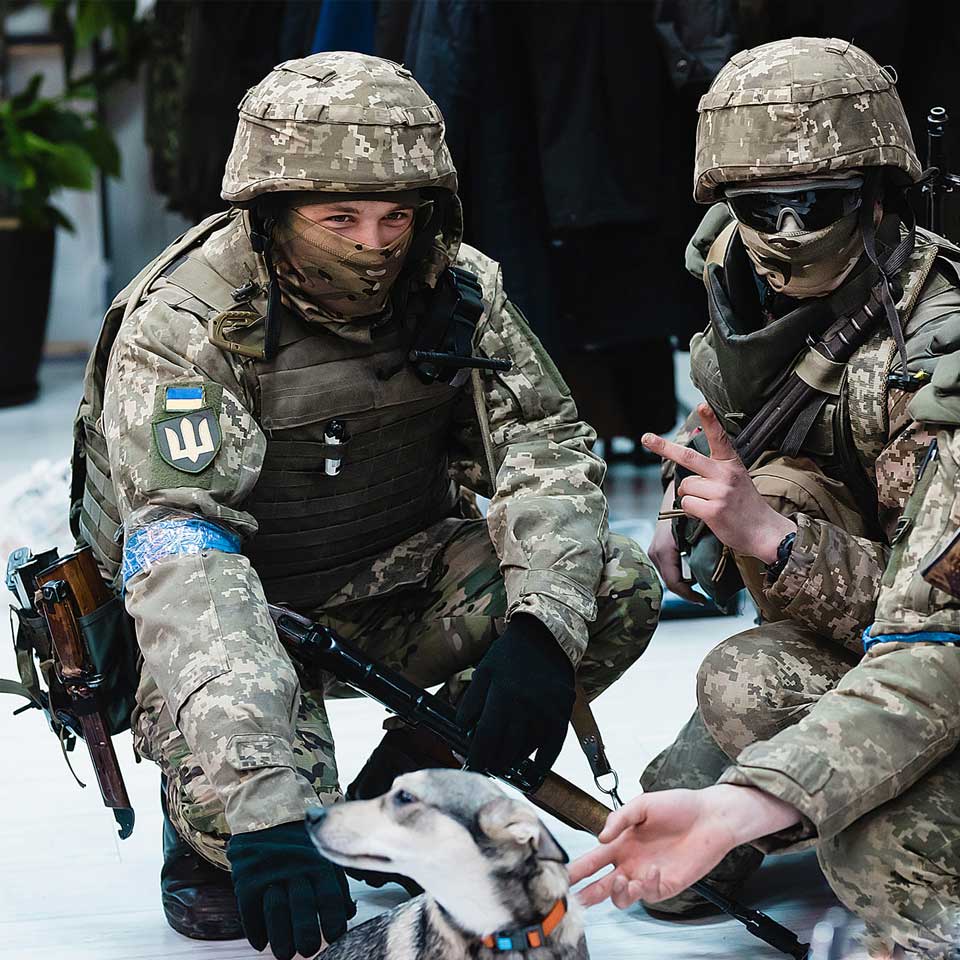 4. Help militaries
Supply army and territorial defense with tactical medicine, ballistic protection, clothes and hot meals.
All our actions and our activities are impossible without you and your help and financial support!
Today "Zgraya" has about 300+ active volunteers in warehouses, more than 200 local coordinators for various types of requests. Over 1000 people on delivery. Two warehouses in Kyiv. 300+ requests and offers per day.
Our focus of work:
medicines for seriously ill people, for the wounded, for the weakest and most unprotected groups of people (children, the disabled, the elderly);
food (hot meals, meal kits) for civilians;
meeting needs of parents and their small children, from child's formula and diapers to evacuation;
providing equipment and protection for soldiers of the Armed Forces of Ukraine and territorial defense;
evacuation of the civilians
Eugenia Talinovskaya is a volunteer with 15 years of experience.
"My first projects were focused on helping orphanages. It was not a fund at that time.
When the Revolution of Dignity began (in 2013) we participated actively – met many different needs, delivered medicines and food. We opened our own headquarters. It was the moment when we created "Zgraya" – a physical organization without registration.
And when the ATO began, "Zgraya" concentrated on helping the army, and actually in years 2014-2015 we were very actively involved in helping the military. There is our page on Facebook, where you can get acquainted with our activities in more detail, there are photos, reports, price tags.
When the active phase of the ATO ended, I went back to my work with orphanages and I'm still doing it. I have also been coordinating fundraising projects of the International Charity Foundation "Kozhen Mozhe" ("Everybody can") since 2016.
From time to time, when it is necessary to react quickly to any situations in our country, that are outside the framework of any funds, I, as an individual, begin to volunteer and collect assistance. 2 years ago, when there were fires in Chernobyl, we, in the same way, on our own, without any fund, provided assistance in extinguishing fires there.
Since there is a war in Ukraine now, we, as "Zgraya", as a physical association of active, caring citizens of Ukraine, have taken it upon ourselves to open our warehouses (we already have 2 of them – on the left and right side of Dnipro river in Kyiv) and to launch our delivery. We do what we can: search for what is needed, fundraising and coordinating purchases and deliveries to civilians, hospitals, the Armed Forces and territorial defense."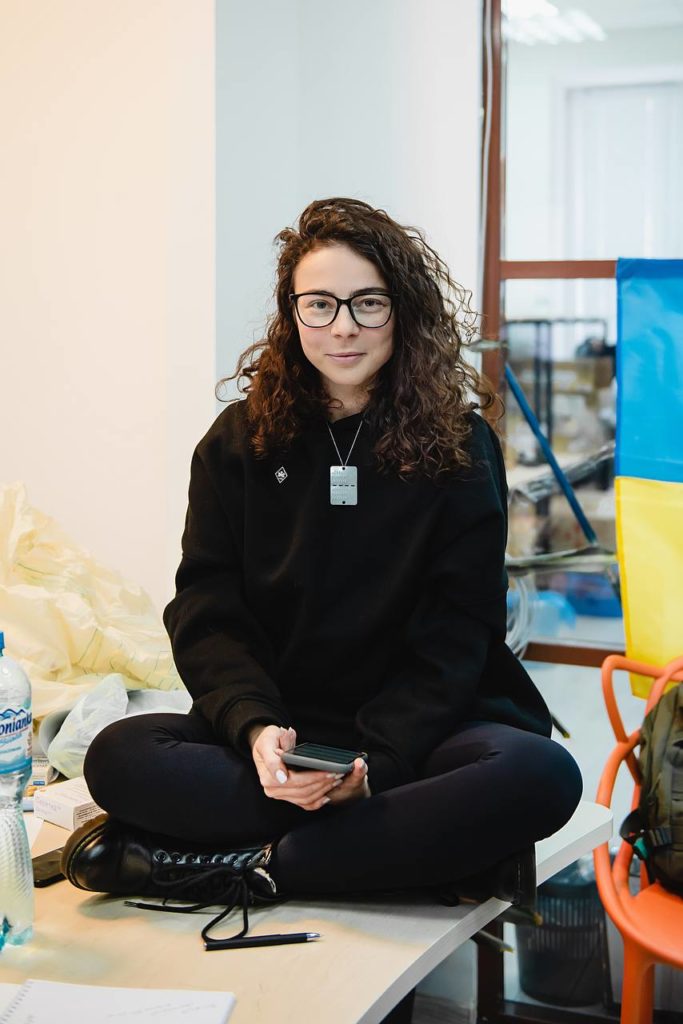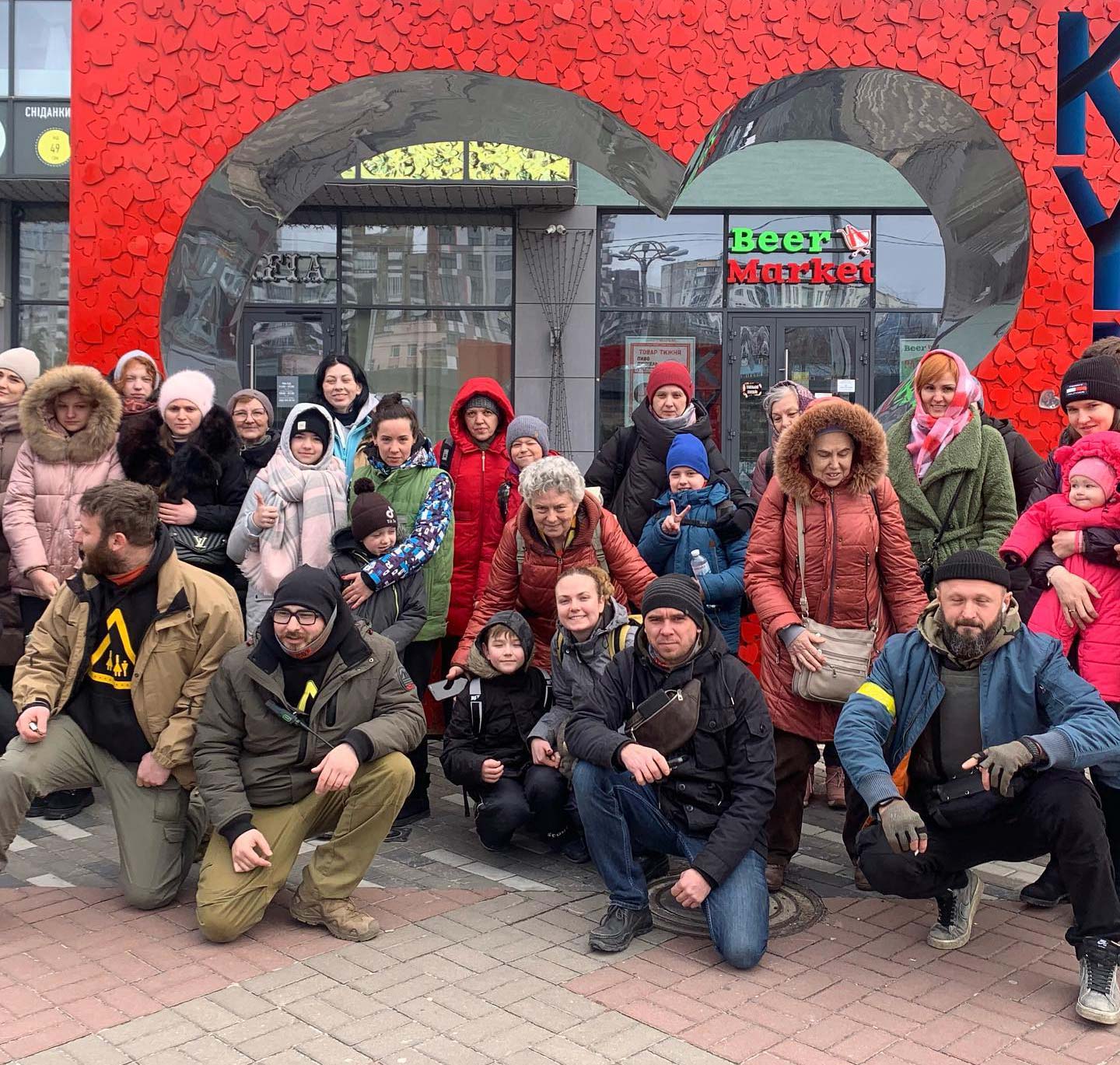 Alexey Yudkevich - coordinator of the evacuation department "Zgraya"
"I have always been a cynical buddy, but the current situation in my country doesn't let me remain indifferent: civilians who find themselves under fire from the aggressor need to be rescued and taken to safe places. My place today is here, in Ukraine, in Kyiv! We coordinate and carry out the evacuation of the civilians – this is our duty.
Back in 2014, I was an active participant in the Revolution of Dignity. Later on, I was volunteering in the freewill battalion "Dnipro-1" in eastern Ukraine.

"No one remembers where and when it started. It has always been. For the sake of a common case – to help our country – we call again all ours!"